Bali Snorkeling Tour is one of the exciting Bali Activities Tour Packages to explore the beautiful underwater world around the island of Bali. The beautiful coral reefs, colorful fishes, and the unique life underwater will be an unforgettable experience on this great discovery one-day snorkeling trip.
The Most Popular Snorkeling Spots Around The Island Of Bali
Amed: Jemeluk Coral Garden, Lipah Beach & Japanese Shipwreck
Tulamben: USAT Liberty Shipwreck & Coral Garden
Padang Bai: Blue Lagoon Beach & Tanjung Jepun Point
Lembongan: Giant Trevally Point & Mangrove Point
Penida: Manta Bay, Crystal Bay & Toya Pakeh Wall Bay
Bali Island is a beautiful tropical location in Southeast Asia, surrounded by sandy beaches and oceans brimming with coral reefs and aquatic life. Skin diving with a snorkeling mask is a great way to experience the beauty of the underwater world of Bali, where you will meet tropical fish of all kinds. Snorkeling in Bali is the experience of a lifetime, especially when you find the perfect spot to view the coral reefs and their inhabitants in the clear blue water.
Bali Snorkeling Tour can be a great addition to your beach holiday experience. This snorkeling site lets you discover a different world and a treasure trove of natural wonders. The island located eight degrees south of the equator has tropical waters. It is part of the world-famous Coral Triangle, boasting sunken coral gardens filled with swaying anemones and some of the world's rarest specimens of fish and marine life that you'll only find on the beach under the waves of the archipelago.
THE MOST FAMOUS BALI SNORKELING TOUR PACKAGES
BLUE LAGOON SNORKELING TOUR
USD60/person
Blue Lagoon Point
Tanjung Jepun Point
TULAMBEN SNORKELING TOUR
USD65/person
USAT Liberty Shipwreck Point
Tulamben Coral Garden Point
AMED SNORKELING TOUR
USD70/person
Japanese Shipwreck Point
Lipah Beach Point
Jemeluk Bay Point
NUSA DUA SNORKELING TOUR
USD30/person
Tanjung Benoa Bay Point
–
–
NUSA PENIDA SNORKELING TOUR
USD75/person
Manta Bay Point
Crystal Bay Point
Toyapakeh Wall Point
Gamat Bay
LEMBONGAN SNORKELING & TOUR
USD75/person
Manggrove Poit
Giant Trevally Point
Island Tour: Dream Beach, Devil Tears & Panorama Point
YOU MIGHT ALSO LIKE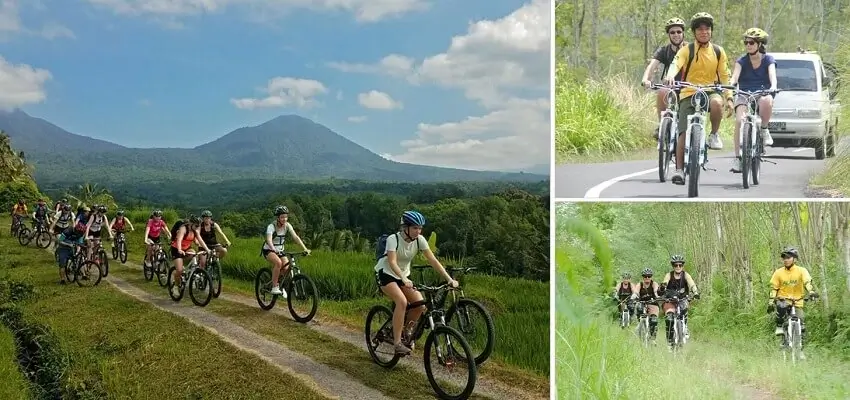 BALI CYCLING TOUR
Start USD40/person
2 tours
BALI WATER SPORTS TOUR
Start USD18/person
10 tours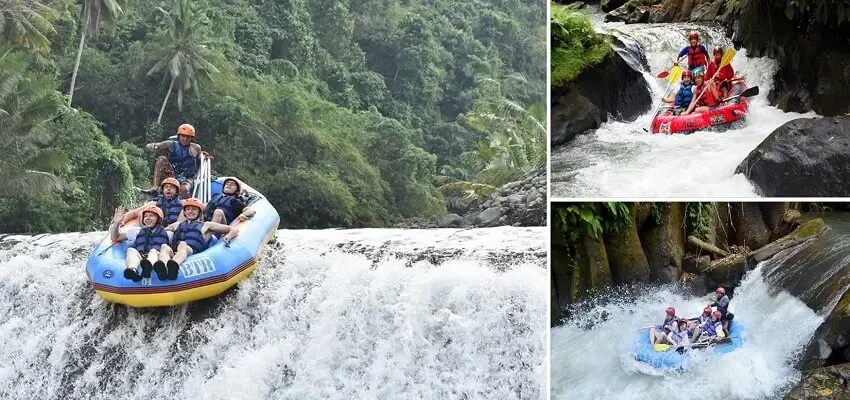 BALI RAFTING TOUR
Start USD30/person
3 tours
BALI ATV RIDE TOUR
Start USD30/person
3 tours
BALI FISHING TOUR
Start USD60/person
4 tours