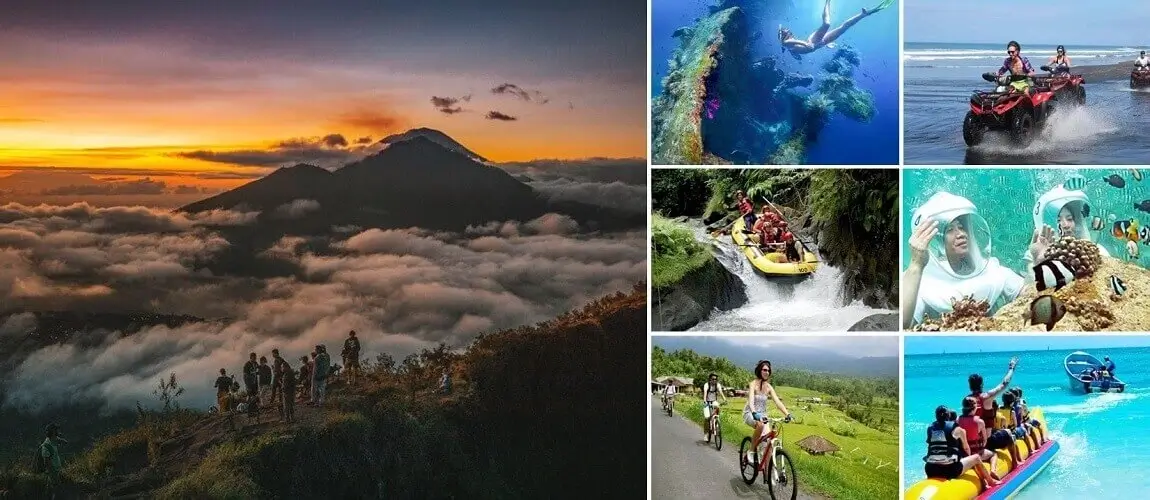 Bali Activities Tour Packages is one of the best Bali Tour products that offer a range of Bali activities during your holiday in the paradise of Bali Island. The Bali Activities Tour Packages we offer are very attractive and full of challenges and fun. Explore the ford of Bali nature walk encircled by the beauty of nature with various flora and fauna, see the friendliness of Balinese residents in the rural area and explore every corner of Bali land. We will take you to the stunning natural scenery of Bali paradise Island By joining our service.
Bali Activities Package has provided challenging activities with a competitive rate like Bali Bike Tours, ATV Ride Tour, Snorkeling Tour, Water Sports Tour, Sunrise Trekking, etc. Let's join and participate in one of the perfect choice adventures that give you the memory which is not fallen into oblivion and later share the experience with others.
THE MOST FAMOUS BALI ACTIVITIES TOUR PACKAGES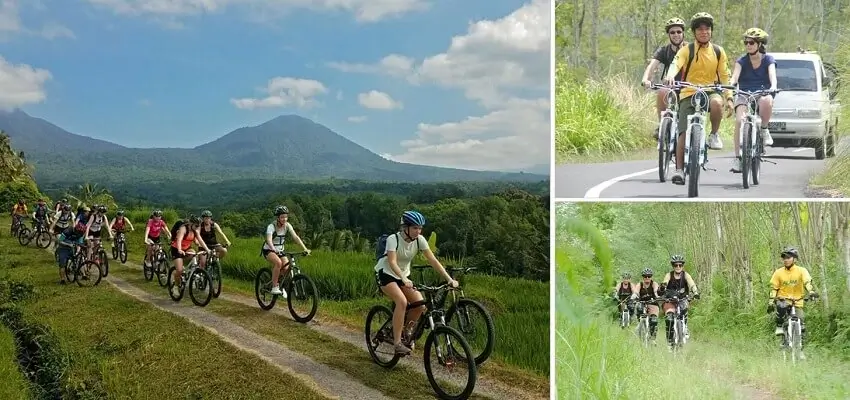 BALI CYCLING TOUR
Bali Cycling Tour is one of the best Bali Activities Tour Packages to offer a wide range of Bali Bike Tours Package; Kintamani Downhill Cycling Tour, Balinese Local Village, and Jatiluwih Rice Paddy Cycling Trips. Bali Bike Adventure Tours offers you a unique and authentic bicycle trip that combines sightseeing.
BALI SNORKELING TOUR
Bali Snorkeling Tour is one of the exciting Bali Activities Tour Packages to explore the beautiful underwater world around the island of Bali. The beautiful coral reefs, colorful fishes, and the unique life underwater will be an unforgettable experience on this great discovery one-day snorkeling trip.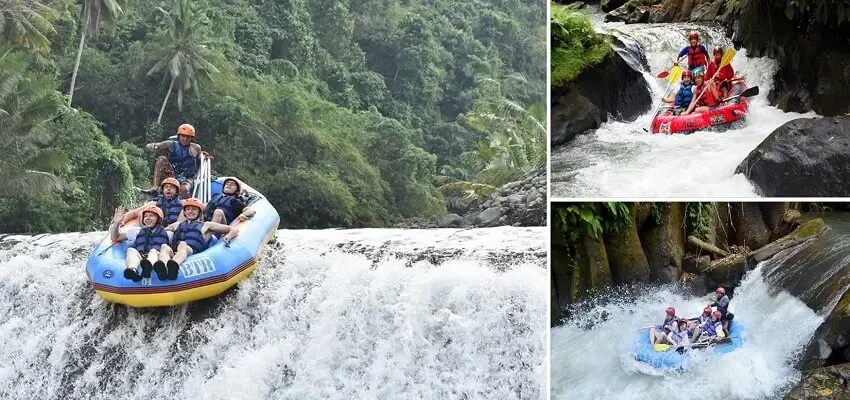 BALI RAFTING TOUR
Bali Rafting Tour is one of the exciting Bali activities tour packages that offer you a white water rafting trip at the three best river rafting on Bali islands, such as Ayung River Rafting in Ubud, Telaga Waja rafting in Karangasem, and Melangit River Rafting in Klungkung. Let's get wet and pump up your adrenaline.
BALI ATV RIDE TOUR
Bali ATV Ride Tour is one of Bali Activities Tour Packages to offer you a high quality of service of fun Bali Quad Bike Ride. Our experienced instructor will carry out a full safety briefing before riding through the Balinese villages, crossing back road tracks, rice fields, riverside, and black sandy beach.
BALI WATER SPORTS TOUR
Bali Water Sports Tour is one of the exciting Bali Activities Tour Packages to offer you a wide range of Bali Marine Sports Activities. Tanjung Benoa Beach is one of the tourist destinations in Bali that provides a variety of water activities such as Jet Ski, Banana Boat, Parasailing, Jet Ski, Fly Fish, etc.
BALI FISHING TOUR
Bali Fishing Tour is one of the exciting Bali Activities Tour Packages to explore the Indian Ocean with a speed boat to fish the tropical fish. Bali is the only part of the best fishing venue to catch big fish from the sea. We offer Shore Fishing, Bottom Fishing, Trolling Fishing, and Jigging Fishing trips.